Many motorists are unaware of legislation around their driving license and the requirement to keeping your photograph up-to-date. If you fail to do so you may have to pay a fine of up to £1,000.
How long is your driving licence valid for?
If you have a photocard driving licence, you must renew the photograph every 10 years. The Driver Vehicle Licensing Agency will send out reminders to drivers who need to update their photo; however it your responsibility to check this. The renewal date can be found next to code 4b. It is also important that you renew your licence if you move house before your licence is up for renewal, otherwise you might get fined.
How do you renew your photo driving licence?
If you have received your renewal reminder, fill in the form, otherwise obtain form D1 'Application for a Driving Licence', which can be found in a Post Office or alternatively via the DVLA website (dvla.gov.uk).
Take a passport-style photo – this must meet requirements of the form.
Find both parts of your driving licence and return them to the DVLA. If you haven't got both parts, state the reason on your renewal form.
The fee for renewing your licence is £20.00, which must be made via cheque/postal order to DVLA, Swansea.
Send photos, payment and your old licence (both parts) to DVLA, Swansea, SA99 1DH.
For more information about your driving licence:
DVLA – www.dvla.gov.uk
Gov.uk – www.gov.uk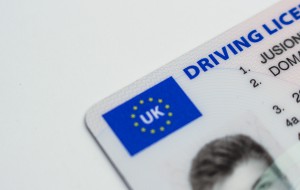 Are you looking for a new vehicle? Take a look at our latest offers.